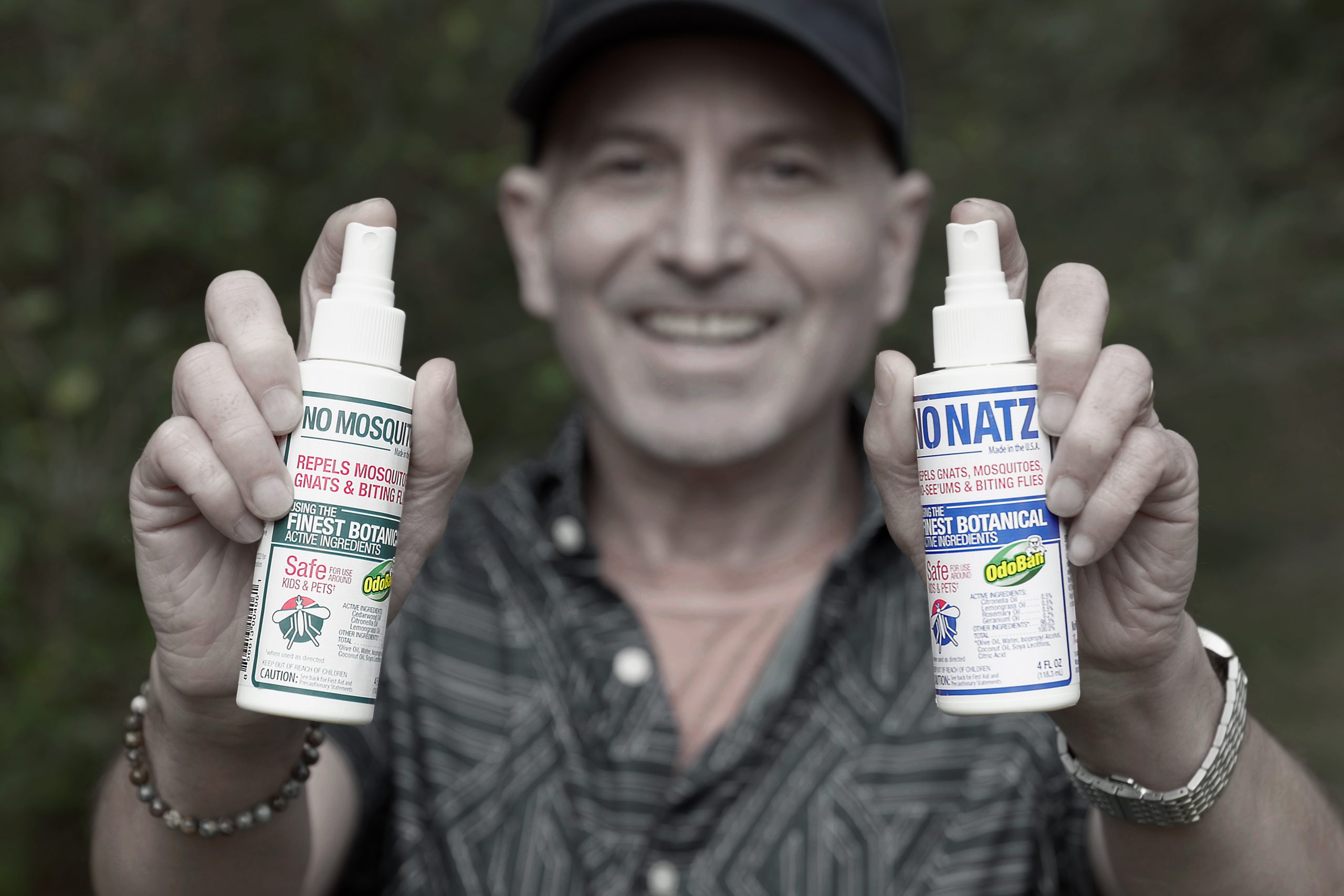 Developed in the marshes of Savannah, Georgia, No Natz® products are known as the "Secret of the South" for their effectiveness against a variety of biting insects. From humble roots, No Natz® has become the best-selling DEET-free insect repellent brand in the United States. Crafted with the finest ingredients and safe for use around children and pets*. Enjoy the outdoors again with No Natz® products. 
No Natz® is an OdoBan® family brand. Learn more about OdoBan® here. 
"The No Natz line of products was developed by David Damino and his family in Dublin, Georgia. Originally made for friends and family, No Natz quickly became a best-selling botanical bug spray in the United States.
David built a true family business making amazing botanical products. Customers love No Natz products for their high quality and natural ingredients. No Natz is a welcome addition to our OdoBan family. We're making these products with the same passion and commitment to excellence, right here in our manufacturing headquarters in Warner Robins, Georgia.
Thank you and God bless!"